Community is family at Sunflower Shoppe.

Community.
At Printed Threads, community is family. When a family owns a business in a community, you have a pillar that supports other families. Sunflower Shoppe is one of these pillars. Started by Bettye Bradford in 1970, Sunflower Shoppe has become a mainstay in Fort Worth and its surrounding suburbs. It has earned a regional and national reputation as the 'go-to resource for natural foods, supplements, and knowledge.'
Having just celebrated its 50th anniversary in 2020, Sunflower Shoppe is now owned by Bettye's grandchildren. We spoke with Erika MacCarthy, the brand's V.P. of marketing. She approached us about having shirts made for the shop and its employees. Naturally, we were excited to work alongside a shop that has always cared for the well-being of Fort Worth and beyond! We want to help spread their message in this client spotlight.
A Fort Worth Mainstay.
Erika says, 'We've proudly celebrated our 50-year milestone last year as a local and family-owned and operated company. This was especially challenging during the pandemic, and we had many curve balls thrown our way. Yet, we are so proud that we had been able to serve our customers throughout the pandemic to help them stay healthy.'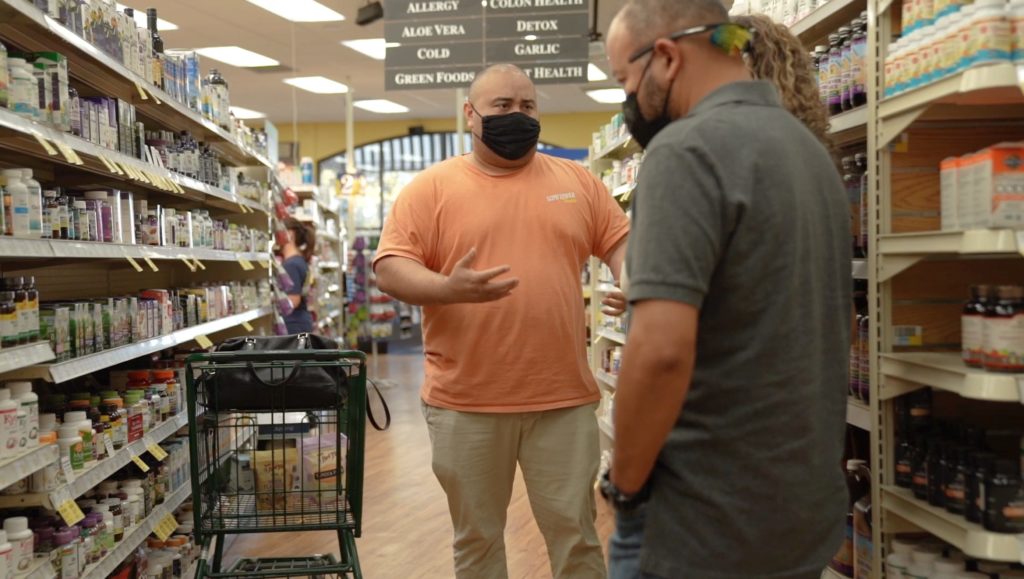 (Sunflower Shoppe specializes in people's individual needs for wellness.)
She loves the work Sunflower Shoppe provides, knowing they 'are making an impact by helping people live healthier lives – that's what's drives us.' She continues, 'There is always a new initiative or fun project we have in the works. Plus, I love the creative process, from inception to design to production.'
Those projects include a bounty of content educating people on wellness and disease prevention via social media outlets, blogs, and a very active podcast. They understand everyone is different and has different needs. Suppose there is something particular you are looking for but not sure exactly what it is. Sunflower Shoppe will provide it, along with ith the nitty-gritty what's, why's and how's of every customer's individual needs.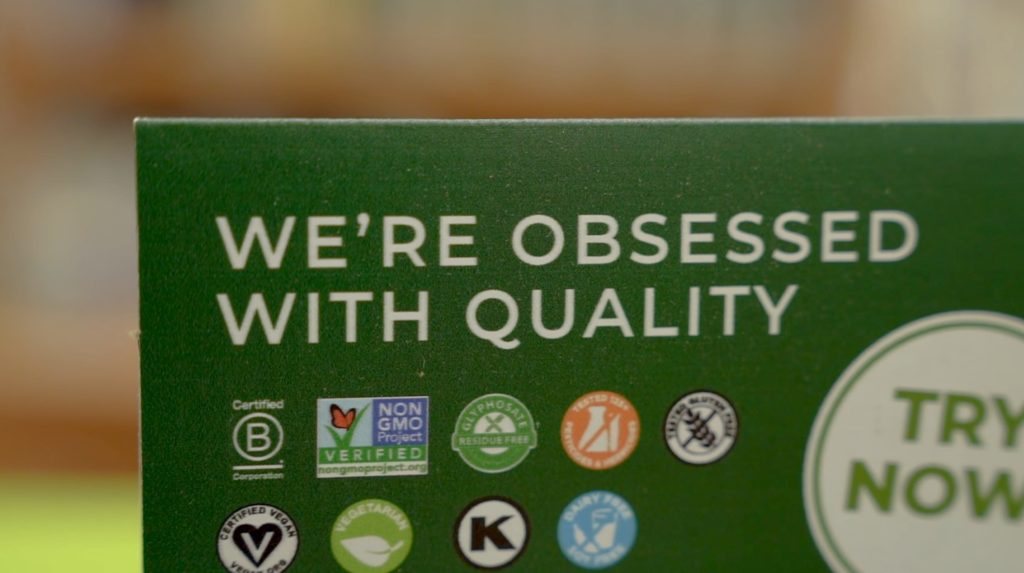 The 3rd Generation, Keeping the Dream Alive.
The four siblings have worked hard to grow the brand from a simple store in the Wedgewood neighborhood to 3 locations that provide a friendly, knowledgeable, and home-grown environment. They recently put a lot of work into their online shopping experience, making it even easier for their customers to stay healthy. For Sunflower Shoppe, it's not just about being a centerpiece health and wellness retail outlet in their community – they are thankful to give back and help support Fort Worth as well
Erika tells us, 'We are passionate about "supporting local." We donate merchandise and money to a number of organizations, including Rivertree Academy, G.R.A.C.E., Cook Children's Hospital, Humane Society of North Texas, Happy Hill Farm, Union Gospel Mission, and more. Plus, we give to numerous schools and churches in our area. We strongly believe in supporting the community and non-profits that have supported us.' That's a true community lifting up family.
 As always, we couldn't let Erika go without asking what her favorite shirt is.
'My Sunflower Shoppe T-shirt by Printed Threads, of course! We unveiled a revamped logo last year, and these quality uniform shirts showcased our new look beautifully. I wear it to work, to the gym – everywhere with pride!' Sunflower Shoppe prints on the Bella+Canvas 3413 Triblend. It is super soft and very printable.
Be on the lookout for upcoming virtual events on their site! Also, tune into their podcasts and videos that cover hot topics like Stress & Sleep, Natural Cholesterol Management, and so much more. Check out this short video The Creative Situation put together for a peek inside Sunflower Shoppe's flagship store.